Team Gallery
Karla Theilen
Karla's earliest memory takes place in the Public Library in Brainerd, MN, and she's lived among piles of books and papers ever since. A writer and storyteller, her work has been featured on NPR, and stories and essays inspired by her disparate career choices appear in anthologies to include A Mile in Her Boots: Women who Work in the Wild, and I Wasn't Strong Like This When I Started Out: True Stories of Becoming a Nurse among others. She is currently in the home stretch of completing a memoir of the six summers she spent on a fire lookout in the Selway-Bitterroot Wilderness, and has another on deck chronicling her experiences as a traveling nurse in rural Montana and Idaho.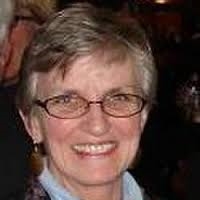 Barbara Theroux
Barbara Theroux is the Founder and Manager of Fact & Fiction, an independent bookstore in Missoula, which will be celebrating its 30th anniversary next year. She grew up and attend college in Pennsylvania, then worked in school and public libraries in Oregon and Idaho, before becoming a bookseller at WSU in Pullman, WA. She has served as a past director of The American Booksellers Association; taught at a variety of bookseller schools including one in Romania; served on the board of The Missoula Downtown Association; and still works with The Friends of Missoula Public Library, The Montana Book Award, and The Montana Book Festival.
John Rimel
John Rimel is the publisher at Mountain Press Publishing in Missoula, Montana, a regional press that has achieved national recognition for its books for both young and old on natural history and history. He served as president of the Rocky Mountain Book Publishers Association and as a board member of the Publisher's Association of the West. A native Montanan, John is active locally, serving as a trustee of the Historical Museum at Fort Missoula, on the Missoula County Weed Board and formerly on the Missoula County Open Lands Committee.
Garth Whitson
Garth Whitson is The owner and manager of Shakespeare & Co., listed in 2014 by Buzzfeed as one of 44 Great American Independent Bookstores, located on the Hip Strip south of the Clark Fork River in downtown Missoula.
Honore Bray
Honore Bray has an MLIS from the University of Illinois. She has been the Director of Missoula Public Library and a member of the Festival Committee for 11 years. Prior to MPL she was the Director of Hearst Free Library in Anaconda for 10 years and taught Family and Consumer Science for 20 years in Jordan, Montana.
Tom Bensen
Tom Bensen has lived in Missoula since 1986, and has been the executive director of the Missoula Cultural Council since June 2004. Before then he spent 7½ years as director of First Night Missoula. After joining MCC the two organizations merged. Before life in the nonprofit world, Tom taught high school history and was an owner of Freddy's Feed and Read, one of Missoula's legendary cultural institutions. He has served on several local non-profit boards, and has also served on the advisory committee for First Night USA.
Max Mahn
Max Mahn is a printmaker/illustrator based out of his hometown, Missoula, MT. Shortly before receiving his Bachelor of Fine Arts from the University of Montana in 2015, Max began working at a local screen-printing shop where he has been able to push his talents as a printmaker. He also works independently as a freelance artist under the name 'Twin Home Prints' creating limited edition gig posters for various bands and events.